Pension For All Campaign Stops in Oti Region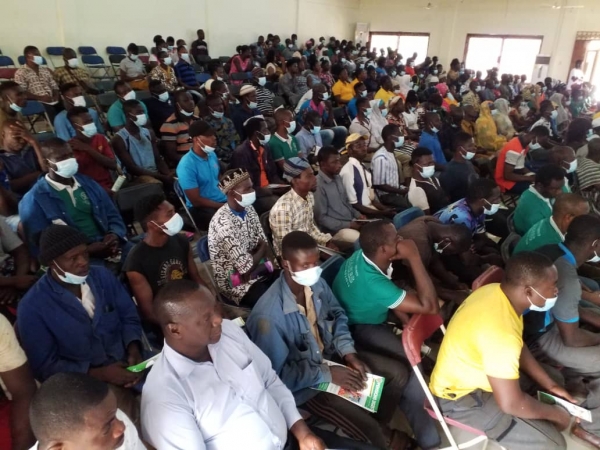 The National Pensions Regulatory Authority (NPRA) as part of its quest to improve informal pension coverage in Ghana has organised an outreach programme in Oti Region to create awareness of pensions.
The outreach programme took place from Monday, 4th April and ended on Friday, 8th April. It was specifically, to encourage the informal sector workers in the area to understand and encourage them to join and actively participate in pension schemes to help alleviate old-age poverty.
Some Pension Corporate Trustees, such as Daakye Pension Trust, EnterpriseTrustees, Axis Pension Trust and United Pension Trustees joined the campaign to encourage and aid prospective pensions contributors to register on pension schemes.
The Oti Regional Minister Dr Joshua Gmayenaam Makubu and the Chief Executive Officer of the NPRA, Mr Hayford Attah Krufi addressed separate fora at Keti-Krachi, Dambai and Nkwanta. Members of the Local Council of Churches, the Muslims Communities, Traditional Leaders, Informal Sector Groups such as Driver Unions, Market Women, Ghana Hairdressers and Beauticians Association Tailors and Dressmakers Association, Ghana Hoteliers Association, the Ghana Enterprise Agency and other Individual self-employed attended.
The team from the NPRA also engaged market women and drivers at the various markets and lorry terminals as well as some educational institutions